The Geopath Insights Suite stores little bits of data in your browser, in what's called a cache, so that the experience may be more fluid as you continue to come back to the platform. As we make updates and improvements to the site, sometimes these files need to be loaded with new information. While most of the time your browser is good at figuring out which files are old and need to be replaced, occasionally it has a harder time and you will need to clean this cache manually for an optimal experience.
The process to clean out this cache is fairly straightforward, and may fix some problems you experience with the site. Although be warned, clearing these stored bits of information may log you out of your web applications, including the Geopath Insights Suite.
Please follow the instructions below for your browser:
Chrome
Select the stacked dots on the top right of the screen.
Click the "More Tools" button, about 3/4 the way down the menu.
Select "Clear browsing data..." from the sub-menu that shows.
In the new screen that pops up, ensure that "Cookies and other site data" and "Cached images and files" are selected.
Click "Clear Data".
Re-login to the Geopath Insights Suite.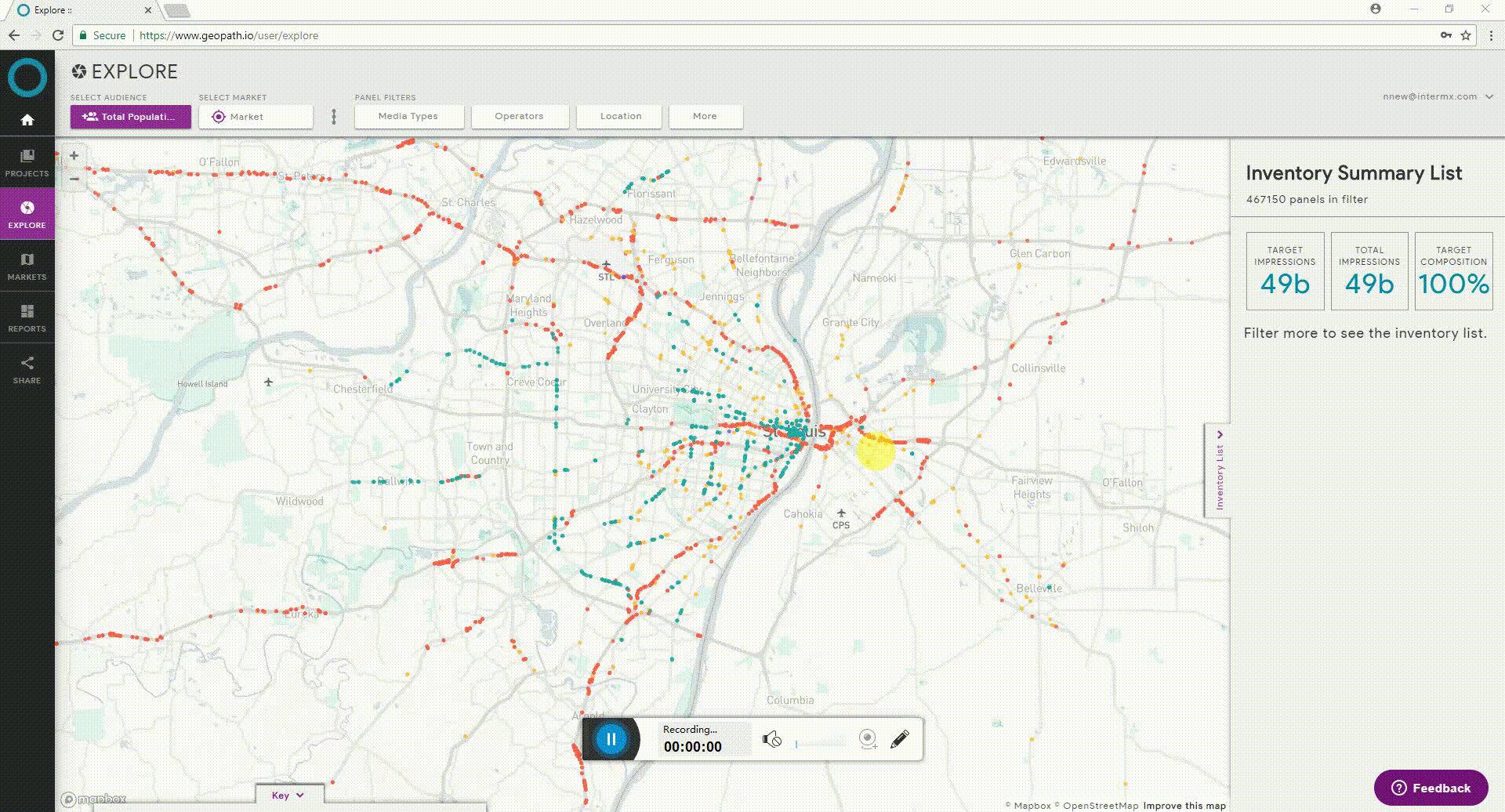 Firefox
Click the three stacked lines button on the top right of the screen.
Select the "Options" button around halfway down the menu.
In the Options page, click "Privacy and Security" with the lock icon on the left side.
Scroll down to the "Cached Web Content" section of the page.
Click the "Clear Now" button.
Re-login to the Geopath Insights Suite.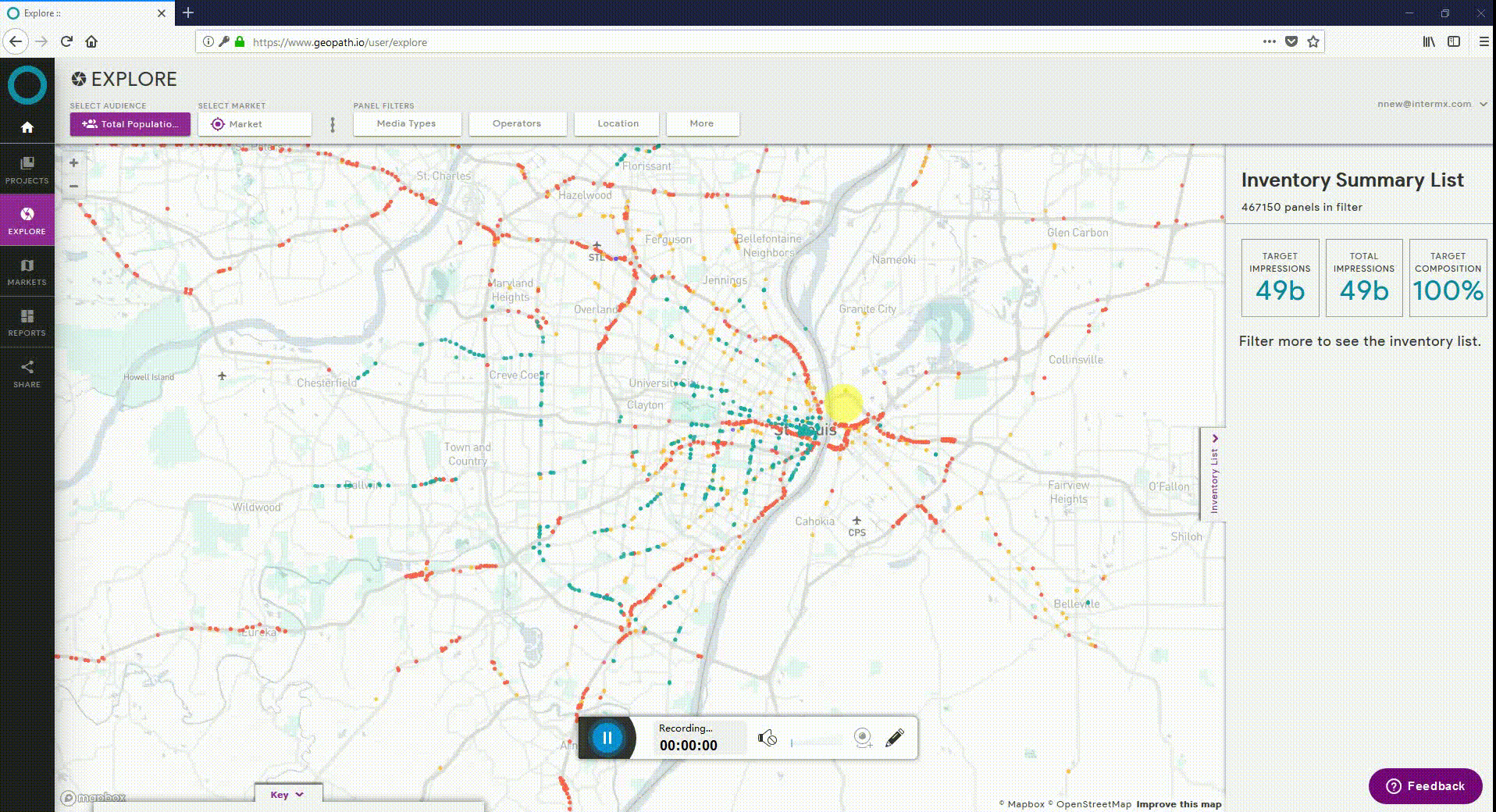 Edge
Click the three dots button on the top right corner of the browser.
Go to "Settings" in the menu that pops up.
In the "Clear Browsing Data" section of the settings menu, select "Choose what to clear".
Ensure the following are checked

Cookies and saved website data
Cached data and files

Hit the "Clear" button.
Re-login to the Geopath Insights Suite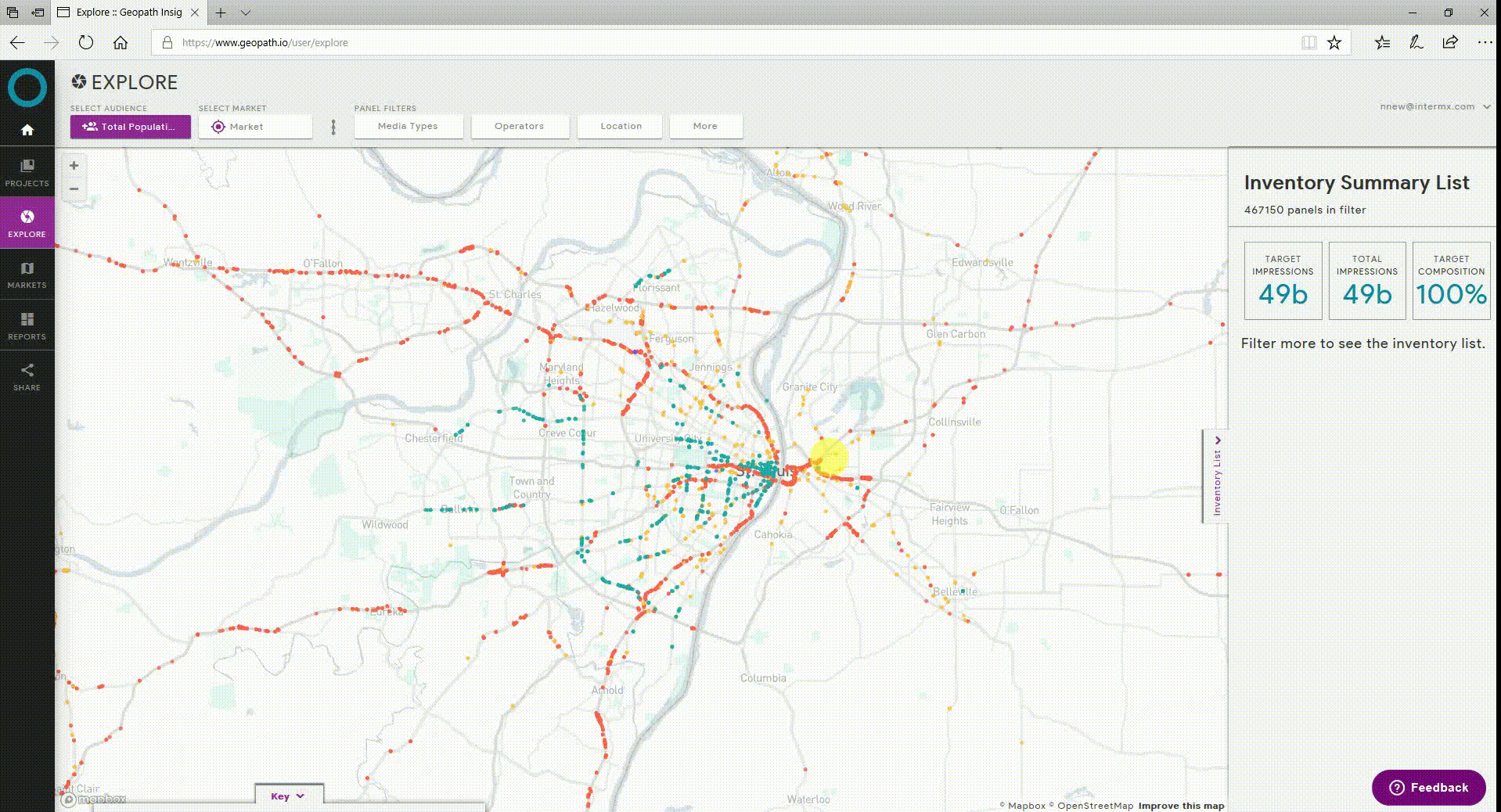 Safari
Coming soon...