What is an Impression?
Impressions are a gross count of advertising exposures. This means each time an ad is viewed, it generates an impression.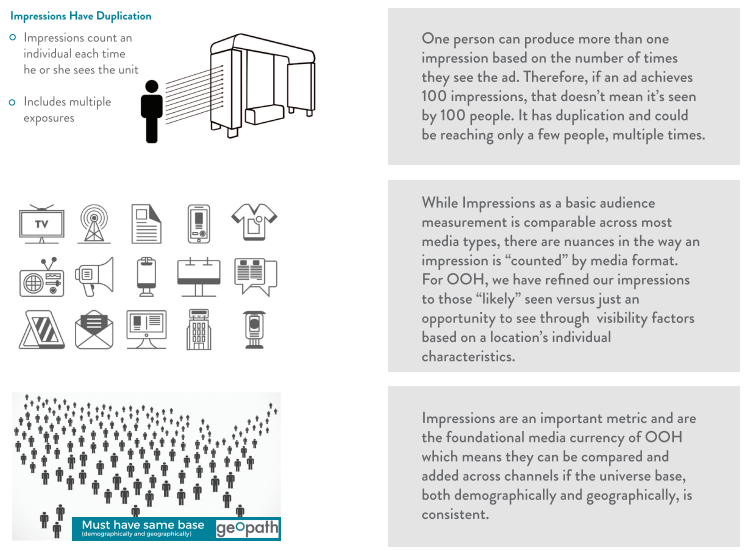 Impressions can now be reported by seasons and dayparts, providing granular level of data to better understand audience flow by time of day by location. For digital inventory, this will ultimately allow us to breakdown impressions to an ad play during an hour.
Things to Remember:
Impressions provide the basic measurement of advertising exposures. Impressions include duplicated views and are a common metric used across all media types.
Impressions are not the number of people who see the advertisement, they are the gross count of all the exposures.
If you have any questions or comments, please reach out to geekout@geopath.org!