Newly updated changes and improvements in Workspace
New Features and Improvements
The Spotlight Page has a fresh look that highlights the New Workspace and the 2021 Measures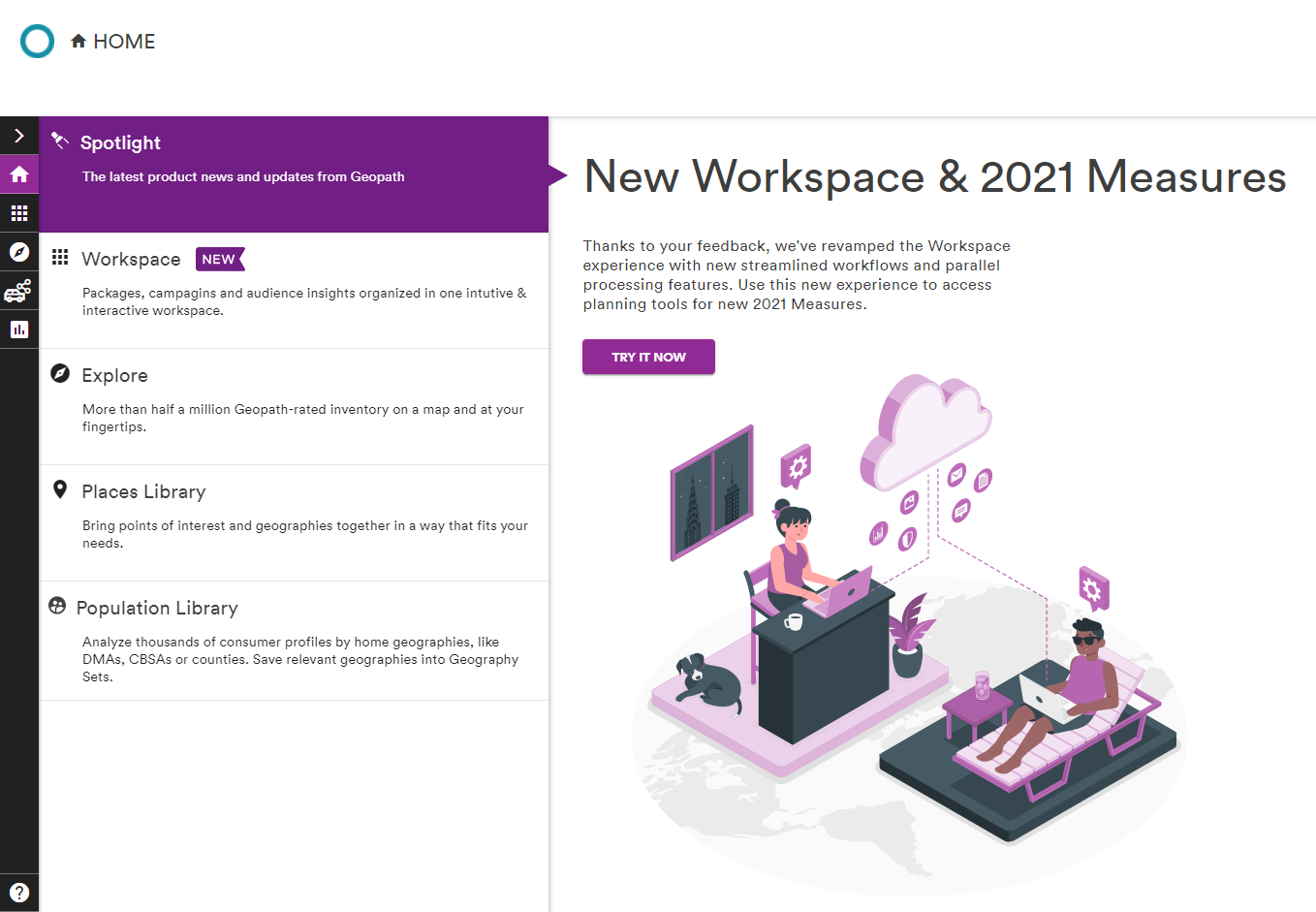 The Action button has been redesigned as three stacked dots next to the Project/Scenario name. Clicking the dots opens the Actions menu as before.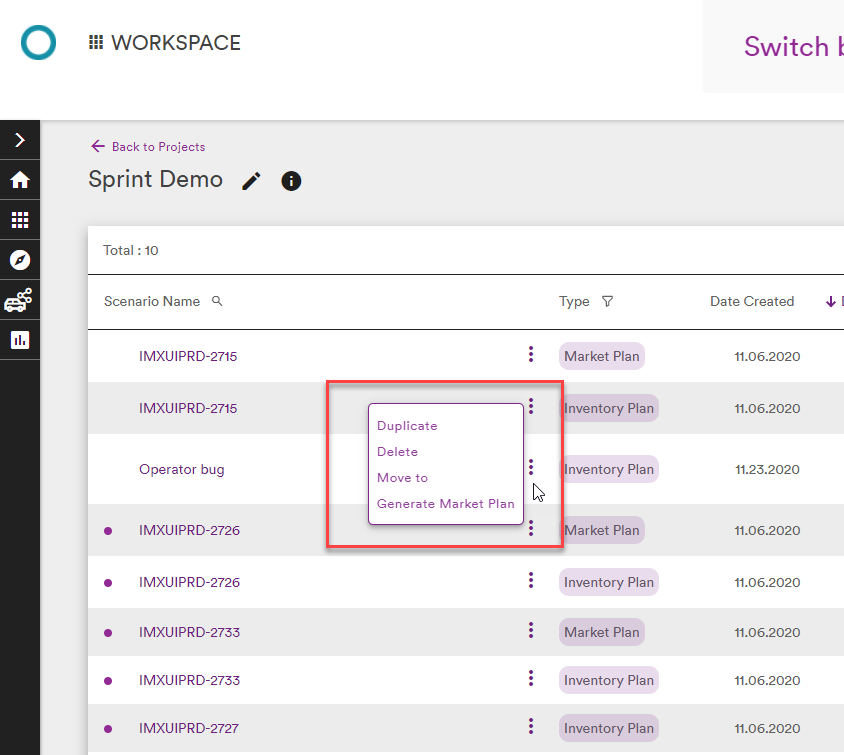 Text-wrapping has been implemented on Project and Scenario pages to allow users to see full descriptions and multiple audience/market selections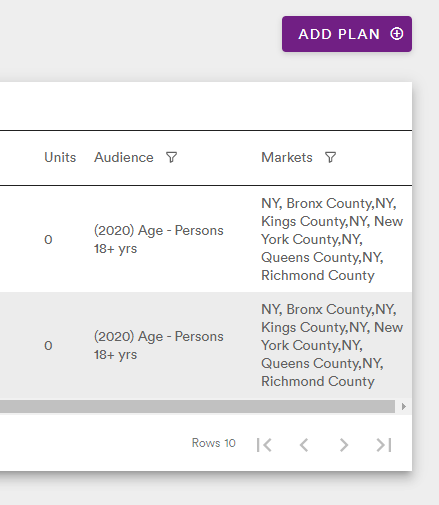 The delete (trash can) icon is now permanently visible in the Summary panel when creating a plan and in the Parameters menu of a generated plan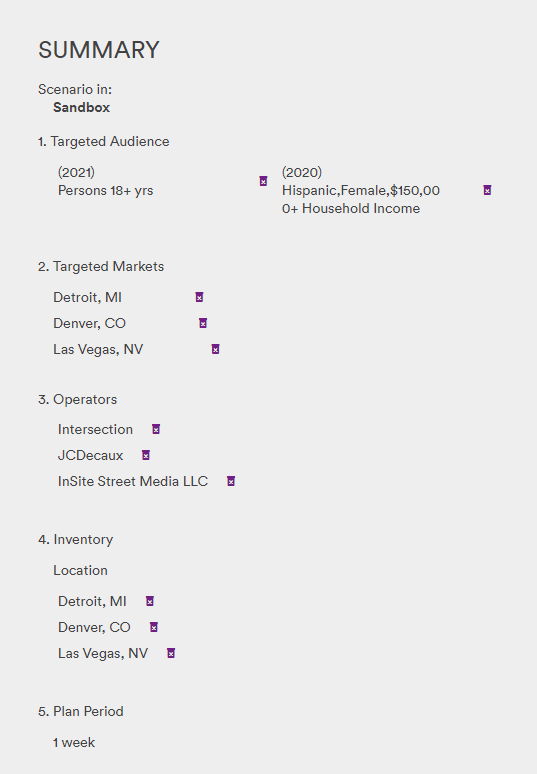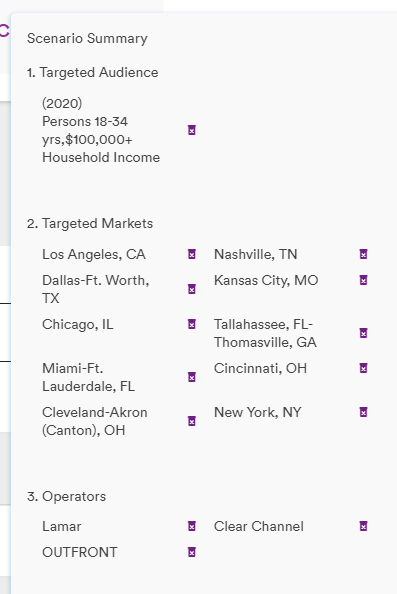 A "Clear" button has been added to the Recently Completed Jobs section of the notification panel. A future improvement will allow users to remove listings from the In Progress section.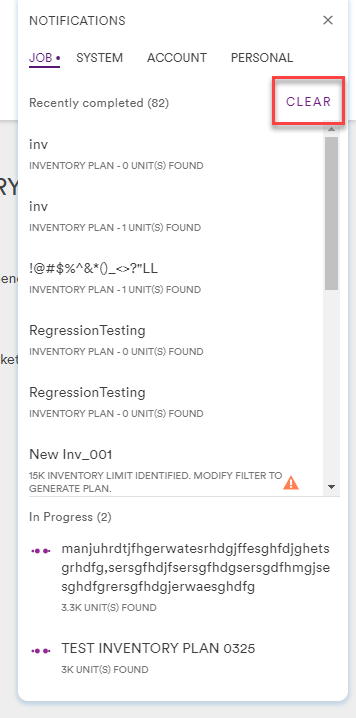 When Inventory or Market Plans are in the process of generating, the Export dropdown is turned off to prevent empty exports from being generated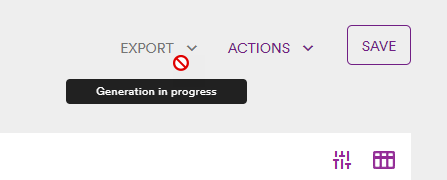 When uploading a CSV of spot IDs, the validation modal has been refined
previous modal: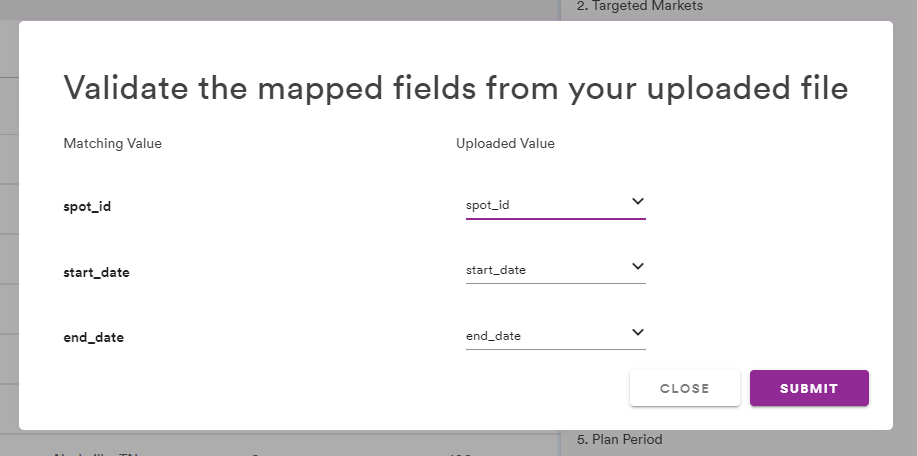 updated modal: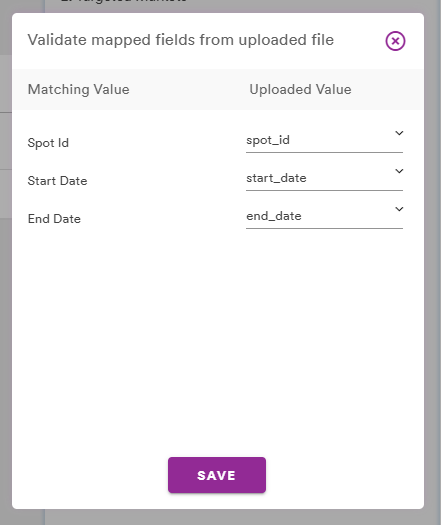 Bug Fixes
The Select Operator menu in Market and Inventory Plan has been refined so that a browser's zoom level does not obstruct the Apply Selections or Clear All buttons
Inventory Detail Sheets exported from Explore were displaying hourly measures from the 2020 Data Set when 2021 measures were originally selected
The notification "ding" now only signals when a plan is complete
Media Button lights up red in Market Plan when the Generate button is pressed but no media is selected
Hourly measures in the Inventory Details Sheets PDF export were being pulled from the 2020 Data Source when 2021 was selected for the audience
The locations have been corrected in Explore for Carter Outdoor and Becker Boards

When editing a Plan's description, the resizing option now works to provide the user room to view longer descriptions (approx. 300 characters with spaces)

When users select Media Attributes-Orientation as 'All' in Parameters, Under Plan Summary, Media Attributes-Orientation was displayed as 'Blank'