Impressions are the common currency used across most media channels, however each medium account for them quite differently.
What is an impression?
Impression = total, duplicated views of an advertisement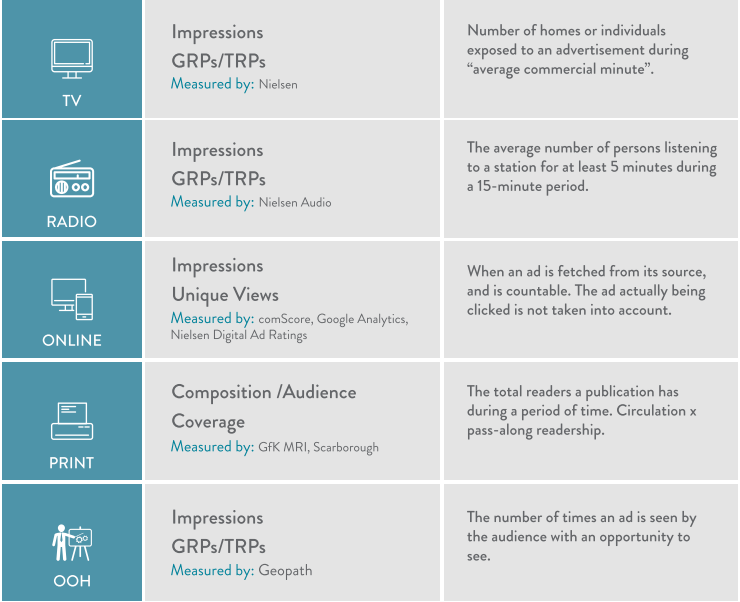 THINGS TO REMEMBER:
Each medium has research that is tailored for that medium's uniqueness.
All major media may be evaluated together through the comparable metric impressions.
There are different kinds of impressions and OOH is one of the only mediums to provide "Seen" impressions.
If you have any questions or comments, please reach out to geekout@geopath.org!