Navigate to the Places Module to find locations of interest. Once selected in the list view, use the Save icon at the bottom of the list to Save as New Place Set or Add Places to Another Place Set.

If saving as a new place set, name the place set and Create a New Place Set to save.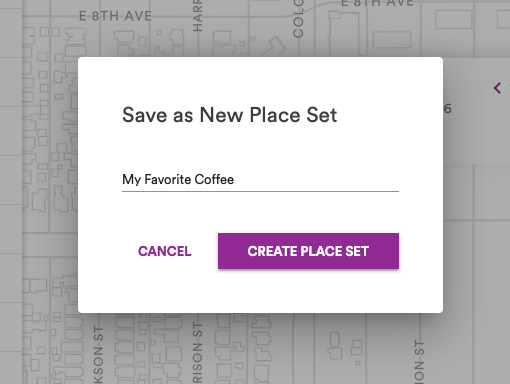 If saving to an existing place set, select the place set to add to from the list and Save to Selected Place Set to save.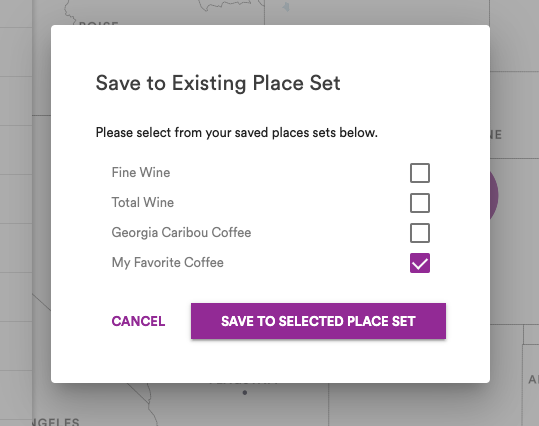 To access place sets, navigate to the My Places tab. Search for the place set of interest and view the list of places along with the places on the map.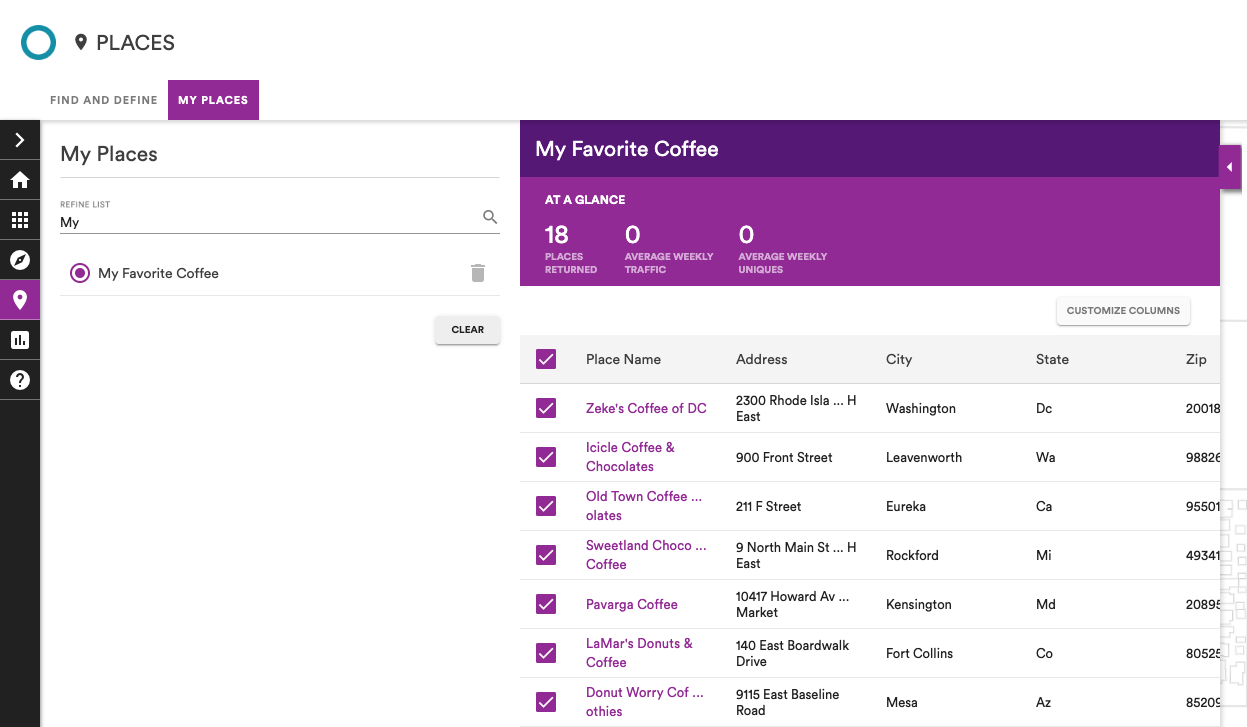 Simply click Clear when a new search is needed.
You can also access and map saved place sets in the Explore module.