To display a specific geography on the map navigate to the Layers & Display Options tab, then select Specific Geography from the Available Layers list.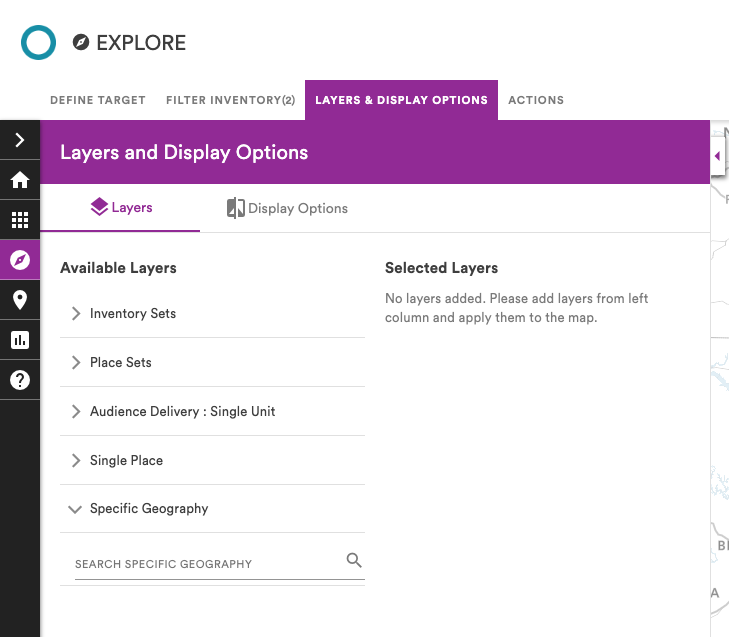 Find the geography to map using the search bar, then use the arrow button to bring the geography over to the Selected Layers list.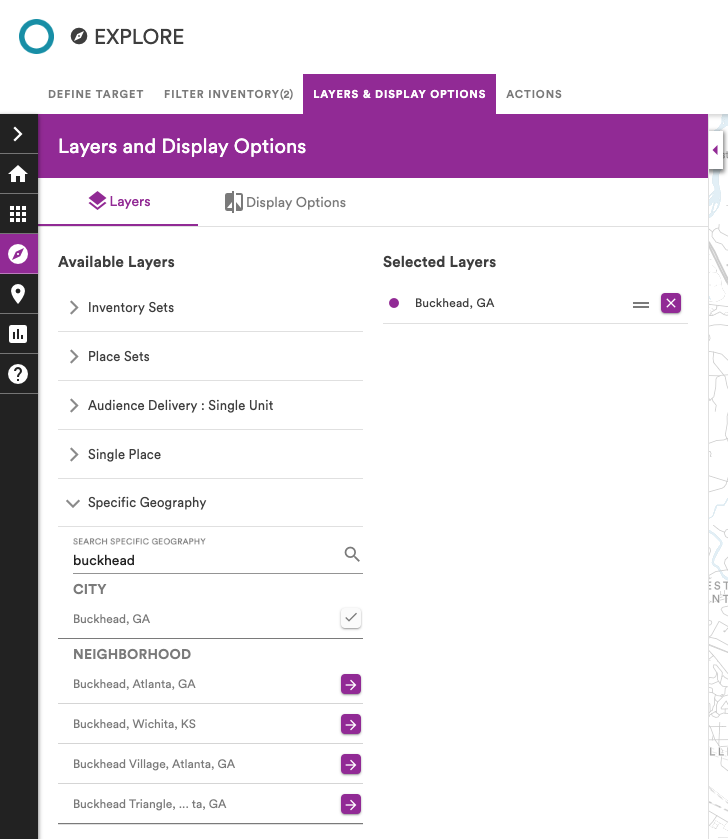 Customize the layer by clicking the circle next to the geography layer name in the Selected Layers list. Apply View to map the layer.