Not to be confused with the 1993 cult classic The Sandlot, the Sandbox is a permanent project in the New Workspace. It is located at the top of the page next to Projects.
The Sandbox is like a "Drafts" folder so that you don't have to assign a Scenario to a specific Plan just to pull a report. You can create as many Scenarios as you like within Sandbox and also Move or Duplicate a Scenario (using the Actions button) into a Project later if you'd like.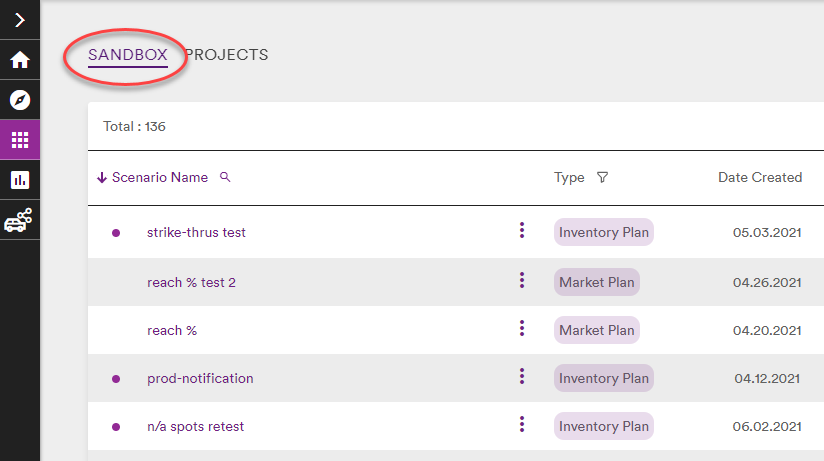 From the Sandbox project page, a user can Add, Duplicate, Delete, and Move plans in the same ways as are available from the main Projects page. A user can also generate a new Inventory Plan based on an existing Market Plan and vice-versa.